Life is a Circus Fanny Pack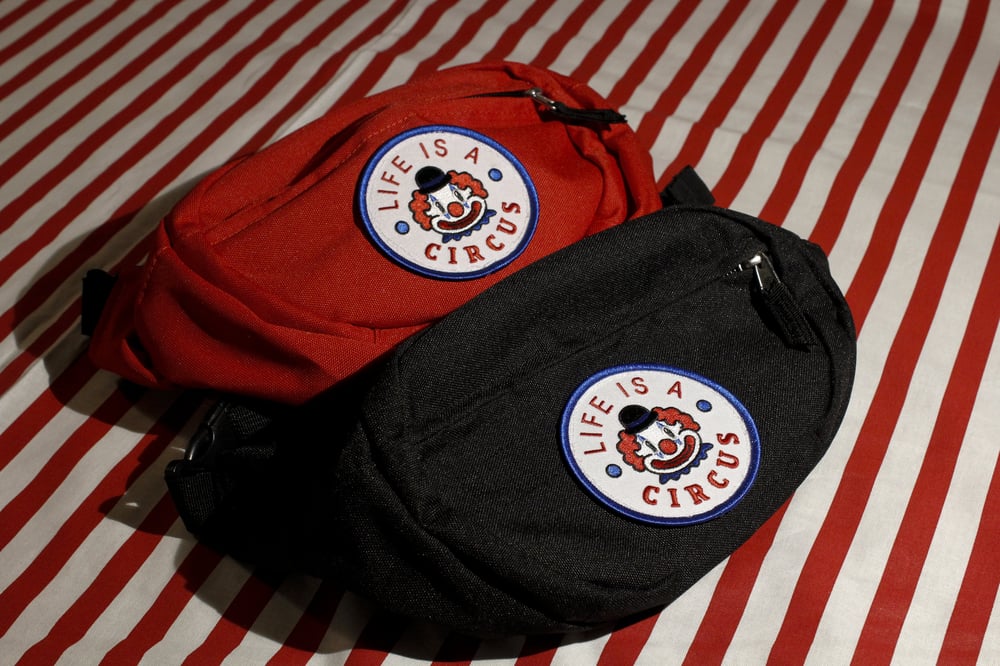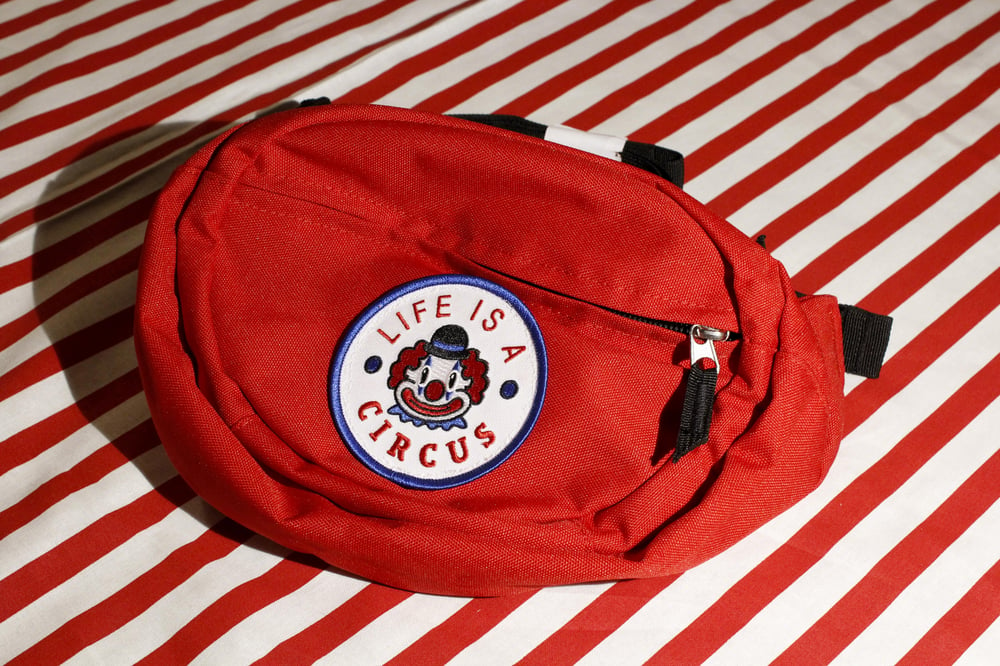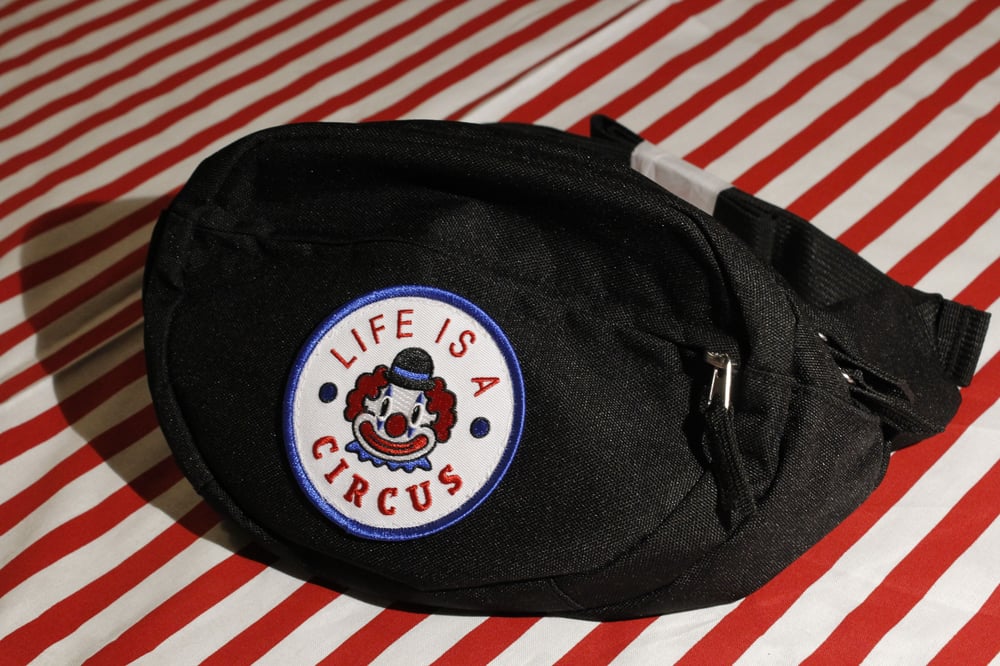 I don't think I've left the house without my fanny pack in the last five years. It wasn't until I started customizing my own fanny packs that I started getting comments on them whenever I'd go out. So here is a small collection based on my two favorite bags, the red one and the black one.
These are Jansport Fifth Avenue Waist Packs with an embroidered patch. Only 2 black and 3 red packs will be made.